How exactly do water skiers celebrate the new year? Posted on 2nd Jan, 2015 by Susan Talarico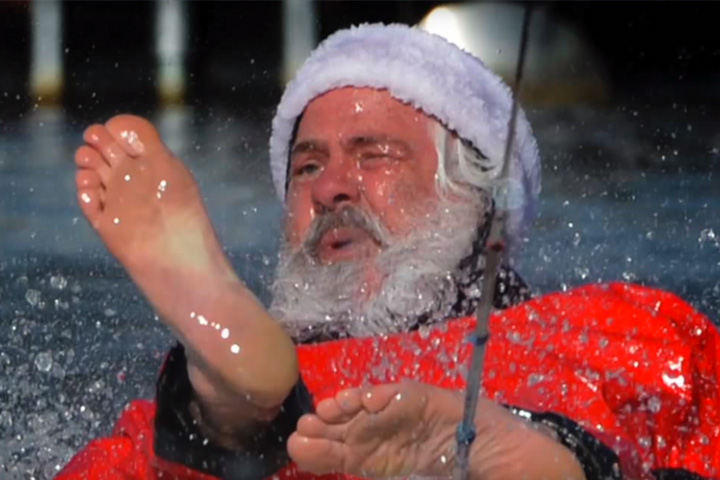 Yes, water skiers are a different breed of athlete. They love to push it to the extreme and do the outrageous in the name of love for their sport. It has become quite the tradition to get that first set of skiing in on New Year's Day. I must admit that I have been a participant of this insanity for over 27 years. I thought I would share some New Year's Day shenanigans from some of my friends around the country.
Neptune Ski Club has been doing this for 27 years. They raise money for the Lewiston Kiwanis to distribute locally to individuals and organizations in need. I am proud to say I was one of the original fools that started this event.  I am even more proud to see the tradition carried on even though I am no longer in New York.
Lake Norman, NC New Year's Day Barefoot Challenge
According to my friend, Justin Landers of the Carolina Show skiers, had 23 skiers including 6 kids in the "boomer" division. This is an annual tournament the ski club hosts. 50 degree weather and no wind made for some long runs.
The man in the red suit came down from New Jersey. In addition to North and South Carolina, they had skiers from West Virginia, Tennessee, and Florida.